---
Amaja Handa Bear - IN ENGLISH
Amaja Handa Bear (Maja)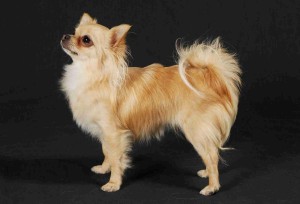 Amaja was born 28. 12. 2008 in our kennel and she has got two brothers – Aligator and Alfik.
Mother: Camilla Jolly Pixie (4xV, 1xVD – CAC, ZOP, met tests of nature canistherapy dog, OB-beginner, SA1)
Father: Alik I. Ozden (excellent, 1x club's winner, 2x winner of the class, 3x CAC, 2 x r. CAC, 1X CACIB)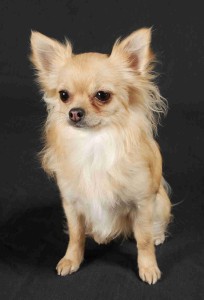 Amaja is very playful female. She likes people without respect on their age and size. Amaja is active, cheerful and she understands with other dogs and animals. Course she is sports – led: tourism, obedience, agility and other dog's tricks. In these activities is big advantage her the joy of learning.
Examination on patellar luxation 23.3. 2010: 0/1
Successes in the sports and summary of the compound exams you can find
here
.
Dog show's results you can find
here
.
Maja is quite small (weight 1,9 kg and height at the withers 19 cm), so we don't plan puppies. But we want to do hole into the world during sports.